To identify strategic land areas. To develop properties to their full potential. To understand and create value through good business acumen, as well as structured and creative processes. Sounds interesting? Then why not join us! 
The common vision for all our co-workers  is to create long-term value. We do this by being the obvious accelerator in areas with potential. Each and every single one of us is driven by good business acumen. We do this through competence-driven development and refinement as we identify, acquire, and develop major real estate projects.
Our project organization is strong and is under constant development.Since we are entrepreneurs at heart we let creativity influence our structured processes parallell with meeting our customers' needs.

Ready to join us an create unique, sustainable and long-term opportunities with us?
Ready to be a part of a company where the conviction is crystal clear: Where ideas exist, the future grows? 
Don't miss the opportunity of becoming a part of our team, follow us on LinkedIn! And keep in mind – we always welcome initiative people so don't hesitate to send your CV and a covering letter to karriar@arlandastad.se . We'll keep you in mind for any future positions!
Looking for opportunities?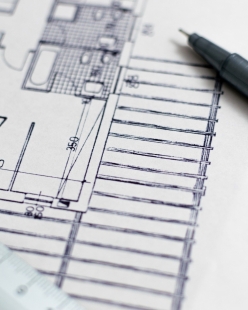 Affärsutvecklare Fastighetsutveckling Skavsta.
Är du nyfiken på att byta jobb, vill jobba hos ett företag med mycket stark tillväxt och har erfarenhet inom fastighetsutveckling? Kolla då in tjänsten hos oss på Arlandastad Group som Affärsutvecklare Fastighetsutveckling med placering i vårt senaste utvecklingsområde Skavsta.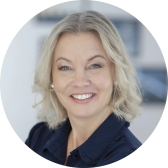 Marie Sterner Henriksson
Head of HR
Välplanerad on-boarding
Det har varit en fantastisk on-boarding som gett mig möjlighet att både få områdets historia berättat för mig och på nära håll upptäcka allt som Explore Arlandastad rymmer!
Sofie Löfström, Kommunikatör
Individuell utveckling ger motivation
Som HR-ansvarig är min absoluta drivkraft och mitt fokus att se till att alla medarbetare trivs och får rätt verktyg till sin individuella utveckling. Den utvecklingstakt vi har och de möjligheter som ges anställda här är motiverande! 
Marie Sterner Henriksson, HR-ansvarig